Christmas is celebrated on December 25 and people usually reunion with their families on this day.
On the afternoon of December 24, 2021, Christmas Eve, the day before Christmas, all employees of Shanghai Huizhou Industrial also gathered together to hold a grand Christmas party at our R&D Center. The employees carefully decorated the venue. All the handsome guys and pretty girls dressed up to celebrate the party.
Before the party, our company held the 2022 sales start-up ceremony.
The good news is that Huizhou has seen double-digit growth in the past two years despite the severe economic situation of the coronavirus.
First our top three sales champions shared their experience of success. Success is not achieved in a hurry. Only by accumulating customers and serving them attentively can you get what you want.
Then our GM Jack Zhang delivered the speech, affirmed the efforts of all members in 2021, and expressed expectations for the future development of the company.
And other sales elite took turns to make speeches. Everyone sets a clear goal and demonstrated their firm determination to strive for higher performance.
The Christmas dance ignited the audience and kicked off the party.
The employees were divided into 5 teams, and carried out five games such as Christmas dancing, double decoding, love delivery, ballooning, and frog diving. Meanwhile five game projects were interspersed with gift draw activities. Everyone cooperated and worked hard with each other, fighting for the honor of the team. We immerse in the joyful atmosphere and feel the warmth of Huizhou family. And we ended the party in laughter.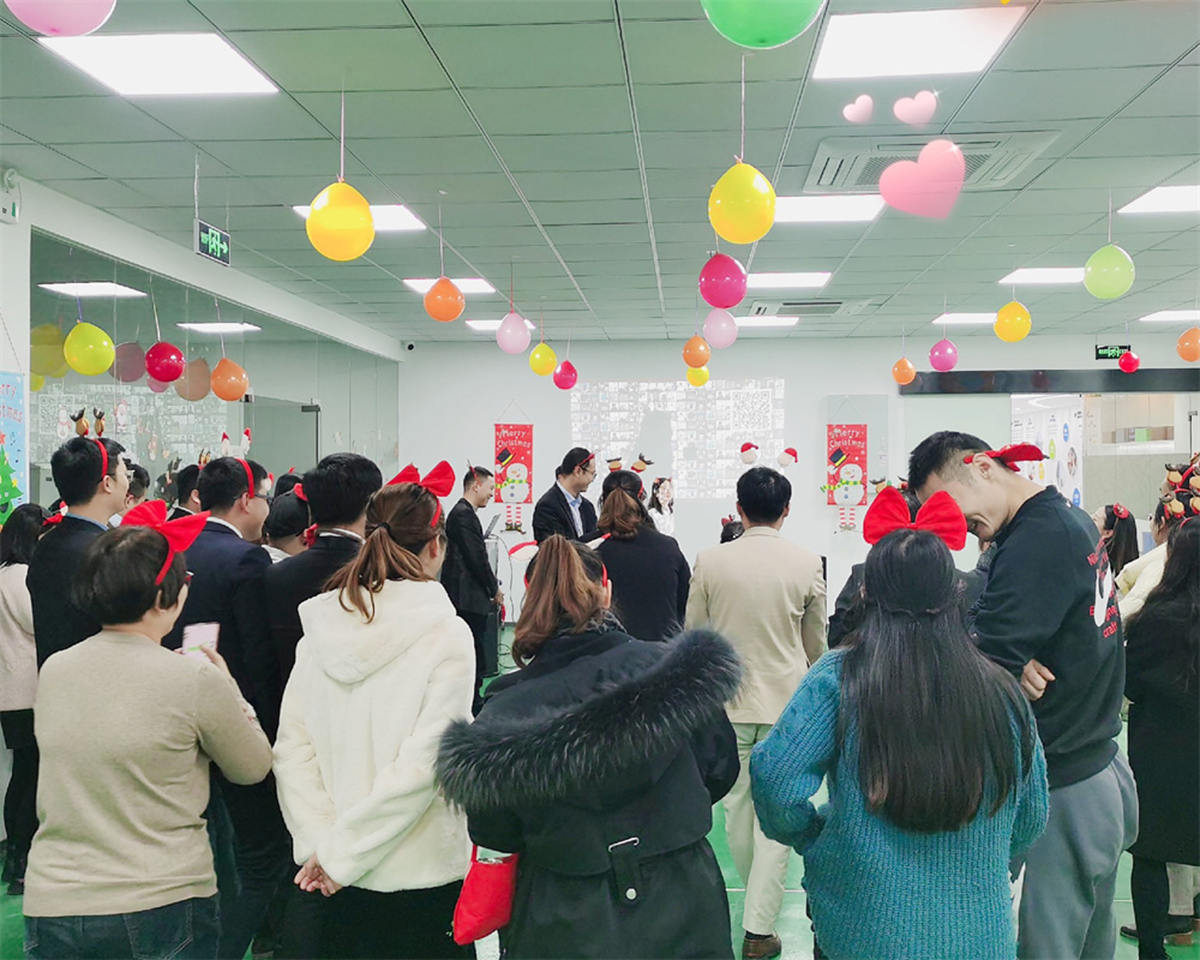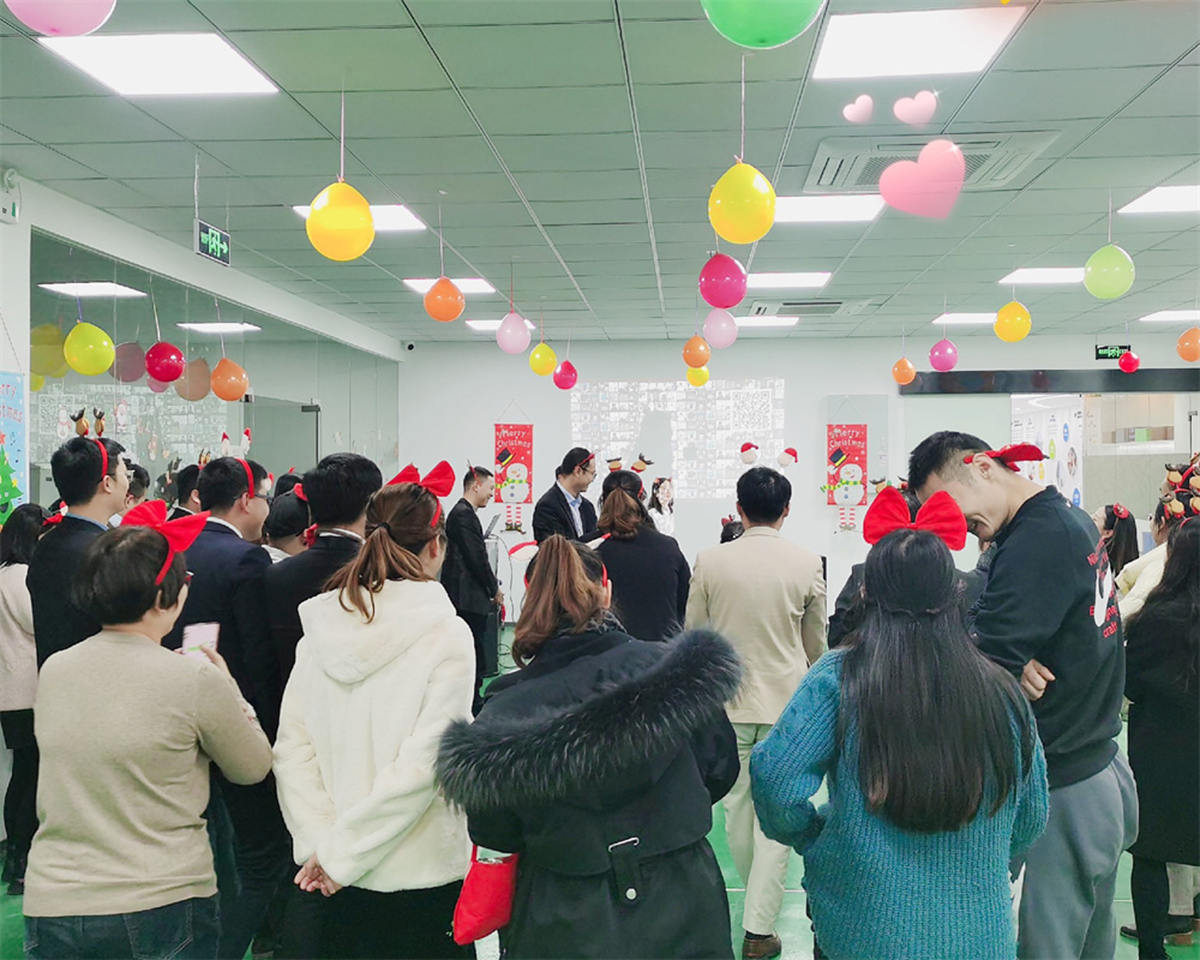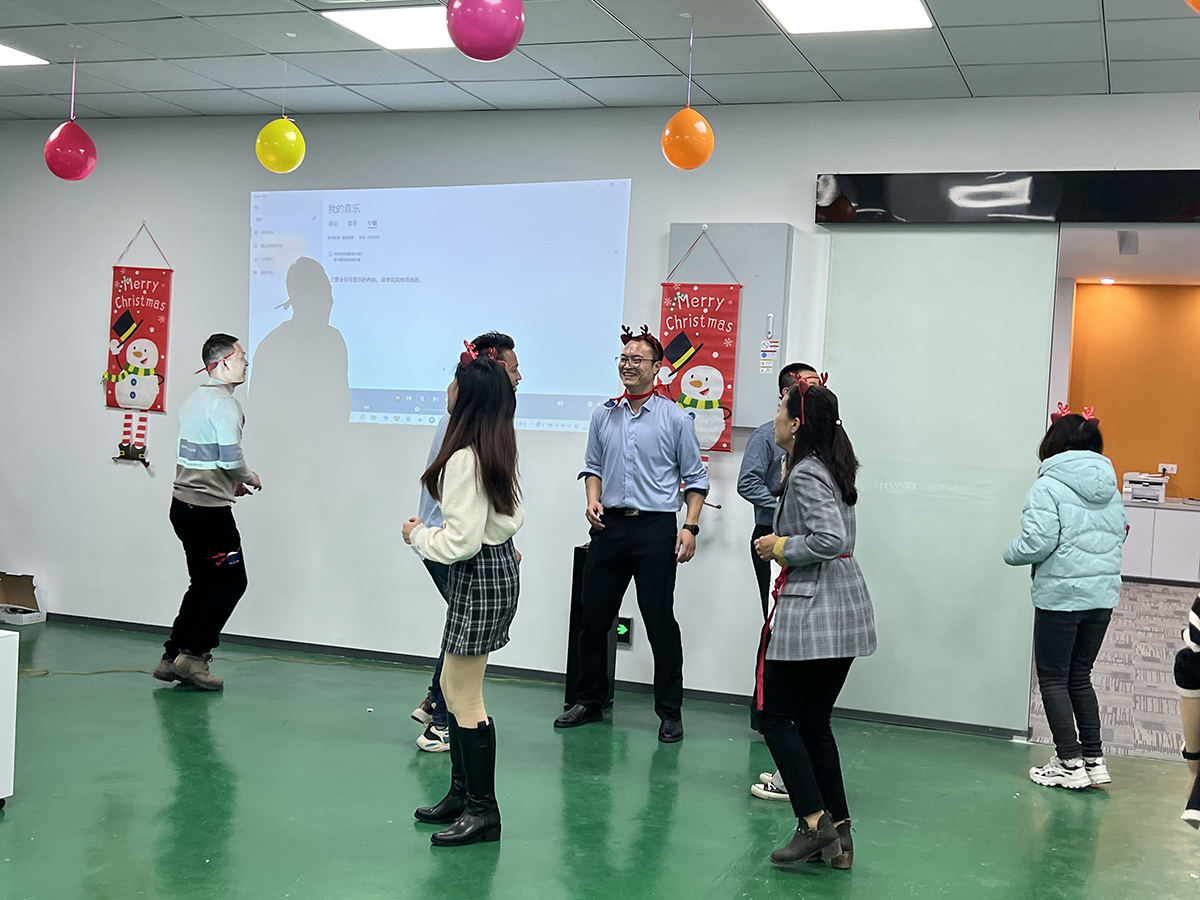 We firmly believe that with the efforts of all colleagues, Huizhou will achieve a more brilliant performance in the coming year.
Tonight, let's send a letter to Santa Claus, and let the Christmas elk carry the dreams of Huizhou and drive far away.
Shanghai Huizhou wish you a merry Christmas & happy new year!
---
Post time: Dec-24-2021