Ice pack or Gel packs is a portable plastic sac filled with water, or refrigerant gel or liquid. For use the contents are frozen in a freezer.
Both ice and other non-toxic refrigerants (mostly water) can absorb a considerable amount of heat before they warm above 0 °C, due to the high latent heat of fusionof water. These packs are commonly used to keep food cool in portable coolers,
or as a cold compress to alleviate the pain of minor injuries; or in insulated shipping containers to keep products cool during transport. The amount of ice needed varies with the amount of food, 
 
A thermal bag is an insulated container used to keep temperature sensitive products fresh. These types of bags are most commonly used to safely deliver food and medical vaccines. The insulation in a thermal bag ensures that both hot and cold temperatures are maintained while its contents are being transported.
In order to ensure safety, the temperature of many food items needs to be kept consistent. When sensitive or perishable food items are moved between locations, a thermal bag is a temporary source of temperature control. For example, pizza delivery bags use insulation in order to keep food warm so that it will not spoil by the time the customer receives it.
Insulated Box Liners are different from other traditional products, they use with cold packs to ensure product taste,
quality color and texture and protecting your valuable goods when shipping with packing foods such as fruit,vegetable,or meat and folded into box shape for cold food, juice packaging, etc.With the application that instantly transform any box into an economical insulated thermal shipper,Protects overnight shipments of pharmaceuticals ,the box liners can easy to hold foods tasted as the same as prior to pack.Aluminum foil EPE foam mailing bags are the lightest type of cushioned shipping bag made. It's super affordable and is great in quality. Insulated box liner can be used to shipping food, thermal insulation, keeping food fresh and safe.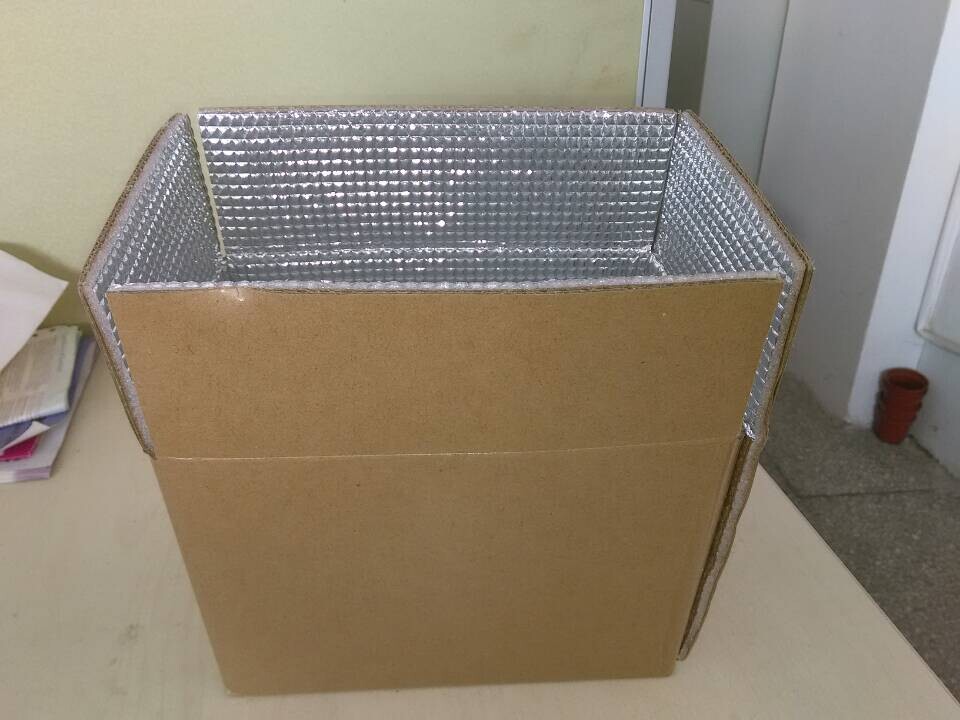 Extremely durable material

Bubble based products can prevent from damage and shock

Keep things cold or warm, thermal insulation

Waterproof and non-absorbentl Can be folded into box shape

Customized sizes and material thicknesses

Multiple layers of material to provide substantial insulation


Aluminum foil carton box,is made of corrugated paperboard and EPE foam and aluminum foil, used food grade glue pasted together,waterproof and foldable.keep cold and warm for several hours,it is the best choice for e-commerce company.